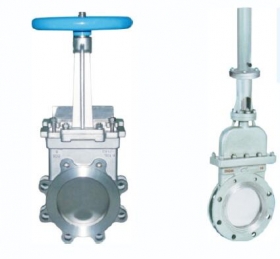 Knife Gate Valve
Specification:

Nominal diameter: 2〞-40〞(DN50-DN1000)
Nominal pressure: 150Lb-300Lb (0.25Mpa-4.0Mpa)
Body material: WCB, CF8, CF8M, CF3, CF3M
Knife Gate Valve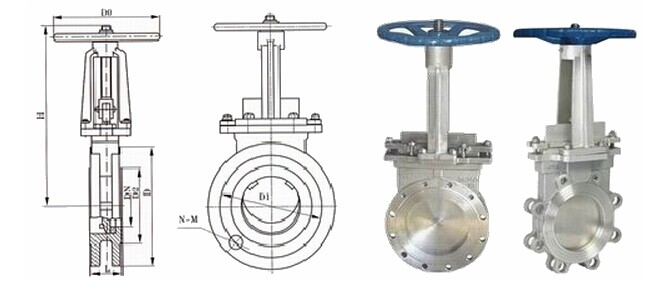 Gate is the disc of the knife gate valve, the movement of it is perpendicular to the fluid. The media is cut off by the knife edge gate that can cut the fabric materials. The valve body has no chamber. The gate goes up and down at the guiding groove on the side, and press against the valve seat depends on the lugs on the bottom. Knife gate valve doesn't need too much space to install, and because of the low working pressure, it is not easy to accumulate the impurities.